© 2023 All rights reserved.
Web Designer
Graphics Designer
Digital Marketer
UI/UX Designer
Sujit Tomar
I am a Web Designer, Graphics Designer & Digital Marketer based in The Patna, but working Worldwide. I am passionate about Digital Marketing, graphics Designing, UI/UX Designer & Web Designing user-friendly. I have all the skills to create a new high quality website or improve existing websites for individuals and organizations, using the latest techniques and trends.
Testimonials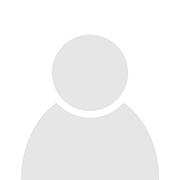 The entire team was very professional and made sure that we had clarity on the services available. We are looking forward to getting started.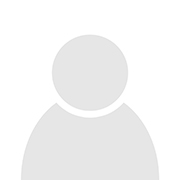 I have had the opportunity to partner with Tomar for the past 6+ months. The Sujit Tomar team is made up of a group of talented, professional, and friendly people.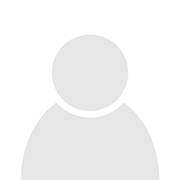 Sometimes I get more valuable hints. My business is very small I can't afford for digital marketing. I do all myself. I follow your hints and I see I get customers from Google. Last month my web site hit over 5k.
Digital Marketing
Website Designing
Graphics Designing
UI/UX Design
Digital Marketing
Website Designing
Graphics Designing
UI/UX Design
Digital Marketing
Website Designing
Graphics Deigning
UI/UX Design
Digital Marketing
Website Designing
Graphics Designing
UI/UX Design
Tomar Foundation : The Sujit Tomar Foundation is a registered charitable trust established in 2022 and working in the areas of education and healthcare for the underprivileged.
Note : 25% profits of the sujittomar.com website are contributed to the Tomar Foundation.

Resume
Education
2022-Current
Magadh Univirsity
MCA & MBAODL
Master of Computer Application. MCA is a postgraduate course that trains the students in the various aspects of computer programs, application software, computer architecture, operating systems and many more. MCA Course duration is 3 years &  Master of Business Administration is a postgraduate qualification that teaches you key business practices.
2019-2022
Magadh University
BCA & B.COMODL
BCA (Bachelor of Computer Application) It is a 3-year computer applications based graduate programme. B.COMODL (Bachelor of Commerce in Online Distance Learning )
Certification Course
Digital Marketing
Digital marketing, also called online marketing, is the promotion of brands to connect with potential customers using the internet and other forms of digital communication.
Digital Marketing Advance
Advanced Digital Marketing at ExcelR forms the basis for the NextGen marketing strategies using the data captured from various marketing channels. The study of the data through advanced analytics and machine learning gives a new dimension to the analyzed data.
Certificate Course in Entrepreneurship
CSC Academy is publicly invested learning institution that provides access to professional learning for learners of diverse backgrounds and educational needs. CSC certificate is given to the owner of those digital office or centers, that acts as a front end service delivery point for the public and private sector in different areas.
Junior Software Developer
Junior software developers provide assistance to support continuous improvement throughout the development life cycle of computer applications. They write basic code, maintain applications, address bugs, and deploy app enhancements.
Digital Marketing
Web Designing
Graphics Design
Digital Design
Social Media Marketing
Logo Design
SEO
SMO
PPC
Digital Ad Management
Video Editing
Facebook Ad
Google Ad
Instagram Ad
E-Commerce Web Design
Adobe Photoshop
Adobe Illustrator
Adobe InDesign
Adobe After Effects
CorelDRAW
Adobe Premiere Pro
Adobe XD
UI/UX Design
Shop
Social Media
Google My Business
Regular Plan Features
Website Maintenance
Social Media
Google My Business
Website Maintenance
Brochure Design
Regular Plan Features
SEO, PPC, SEM
Content Writing
PPT, Prospectus Design
Regular Plan Features
SEO, PPC, SEM
Content Writing
PPT, Prospectus Design
Logo Design
Regular Plan Features
Backlink Building
Video Editing
Animated logo Design
Street View 360